Registration for Auto Mouse Click by MurGaa.com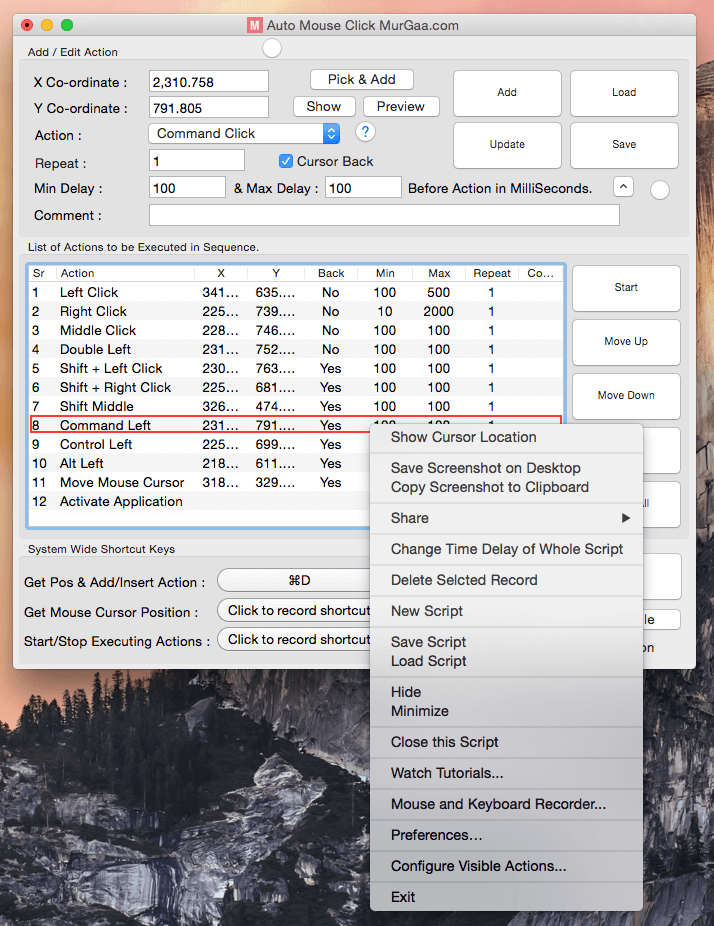 Register your Copy of Auto Mouse Click for Mac by MurGaa.com here. Click on the BuyNow Button below to get started. Once you have completed the payment, you will receive an email from PayPal markied as Payment Receipt. You will also receive an email from us containing the Software Registration Key.
Pay by PayPal / Credit Card - Instant Registration Key
PayPal accepts payments on our behalf and notifies us about the Payment. PayPal does not tells us anything about your Credit / Debit Card. The Payment of $5.00 is a one time payment for the registration of the software. All future upgrades to the application will be free and no other payment is required for this software.
Pay by Credit Card in your Own Currency (Registration Key After 48 Hours)
2CheckOut.com Inc. (Ohio, USA) is an authorized retailer for goods and services provided by MurGaa Softwares.
Contact Us
Please do write to us at support@murgaa.com for any issues / concerns / questions about any of the software utilities.
Please do try the software on your Macintosh & Register only when you are fully satisfied with the software's functionality. Apart from Usage Limitation, there is no other functionality disabled in the trial version. You may also wish to checkout the Privacy & Refund Policy Regarding your Software Registration.
Visit MurGaa Home Page to download more software utilities for Apple Macintosh.